Necken
Necken 0.9.0 "Approach" available!
---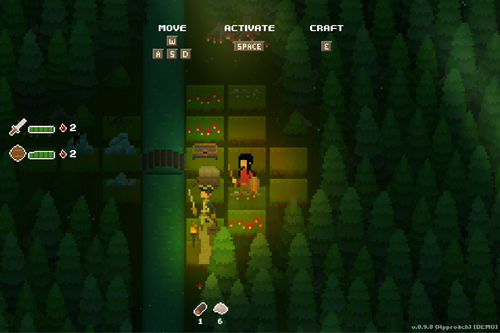 Finally the 0.9.0 version is up and running. I've made a lot of changes to enhance the player experience. Even though the game itself has changed very little in this version, I think the game is a lot better in this version.
I've focused on effects and polish this version, so all the menus are animating a lot better, I added blowing wind effect to the trees and animated the water. The combat buttons should work a bit better now with a selection system instead of a button system. I think I've finally nailed the music playing seamlessly, and also added fade to the music to skip that stuttering. The next area screen is also automatic, which means you don't have to reach for the mouse every now and again (unless you die).
Escape is more reliable, meaning that the chance of getting out of combat has increased and doesn't feel like it's impossible anymore. The damage reduction formula on items has been reworked as well. Each time damage is decreased (as indicated by the height of the health bars) it is decreased by 1 instead of a formula that would give some patterns that are impossible to understand.